What's your "to-watch" list recently?
K-drama?
Talk show?
"30 mins full body burn fat" video on Youtube?
Netflix movie?
Favourite v-loger latest update on Instagram?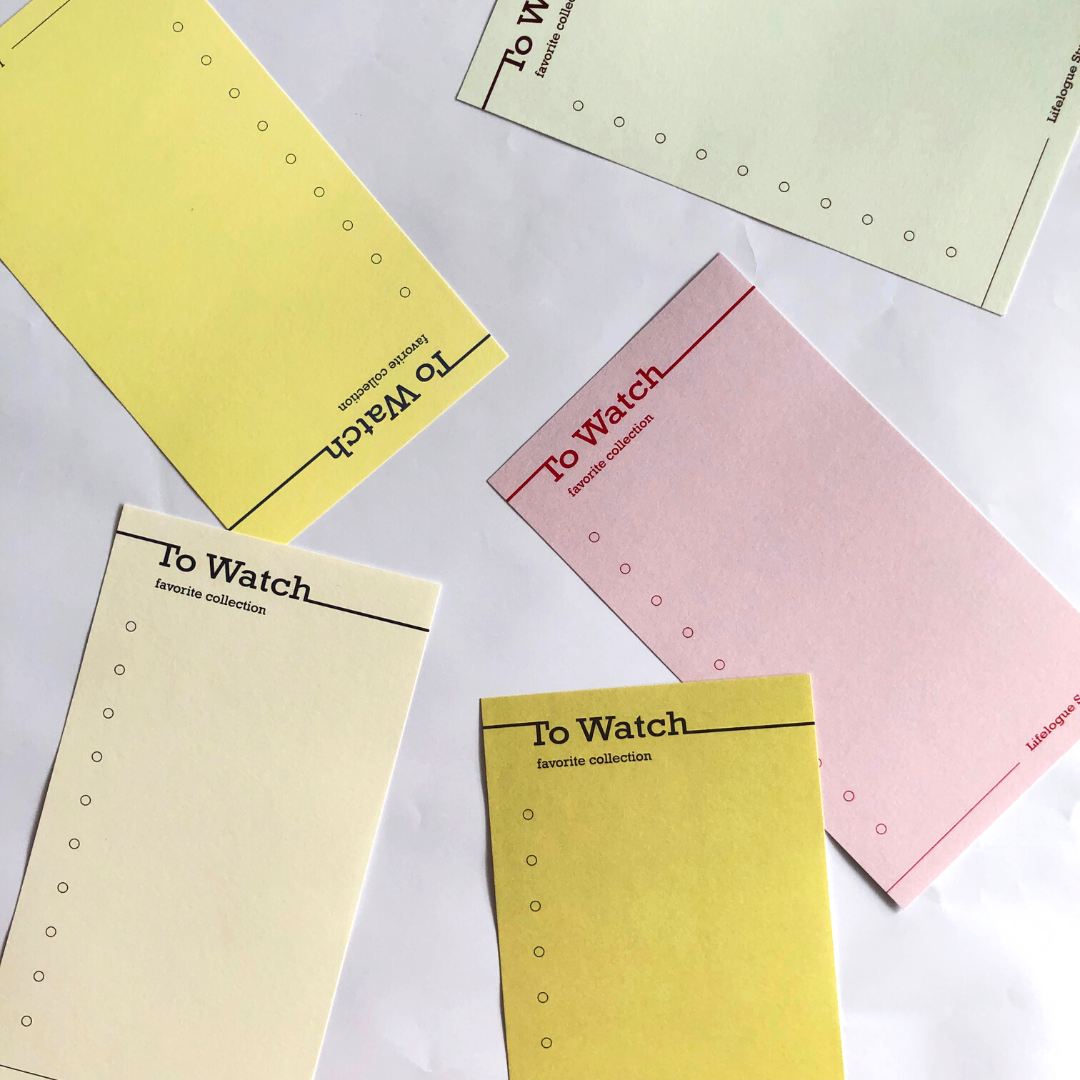 Yes and yes! We have so much to watch these days, I collect everything I want to know (watch), interest to learn (watch) and must know skill to explore (watch), a favourite collection just come out like this!
And, here comes the idea of this memo paper help me to list down my priority to watch from my favourite collection!
Lifelogue Studio's To Watch memo sheet available in Lilac, Baby Green, Butter Yellow, Fashion Cream and Khaki Green, each set comes with 5 colors, each color 1 piece.
width * height: 85 * 155 (mm)
types of paper: Maple bright 140gsm
Write down your "to watch" list and paste this memo sheet at every corner of your place and daily planner!