People like to share their thoughts after watching a movie, a favourite quote, a scene and even a character in the story. I like to record down, by review from personal point of view, how much I love a moment of the couple being together, how much i hate about the revenge moment, there's a famous Chinese said, movie like life, such a beautiful words to describe the beauty of life, and the art of movie!
Writing down distribution company and director of the movie is one of the act to show my appreciation of the movie, director, is the person who make sure story deliver to audience in an artistic way, it can be aesthetic, it can be realistic, distribution company, the party who make all this come true in terms of finance, thank you, thank you, thank you!
Sometimes I like to review it by writing down the quotes and just describe the story that I remember or spark me insdie out, sometimes drawing just speak better than words!
Lifelogue Studio's Movie review memo sheet available in Lilac, Baby Green, Butter Yellow, Fashion Cream and Khaki Green, each set comes with 5 colors, each color 1 piece.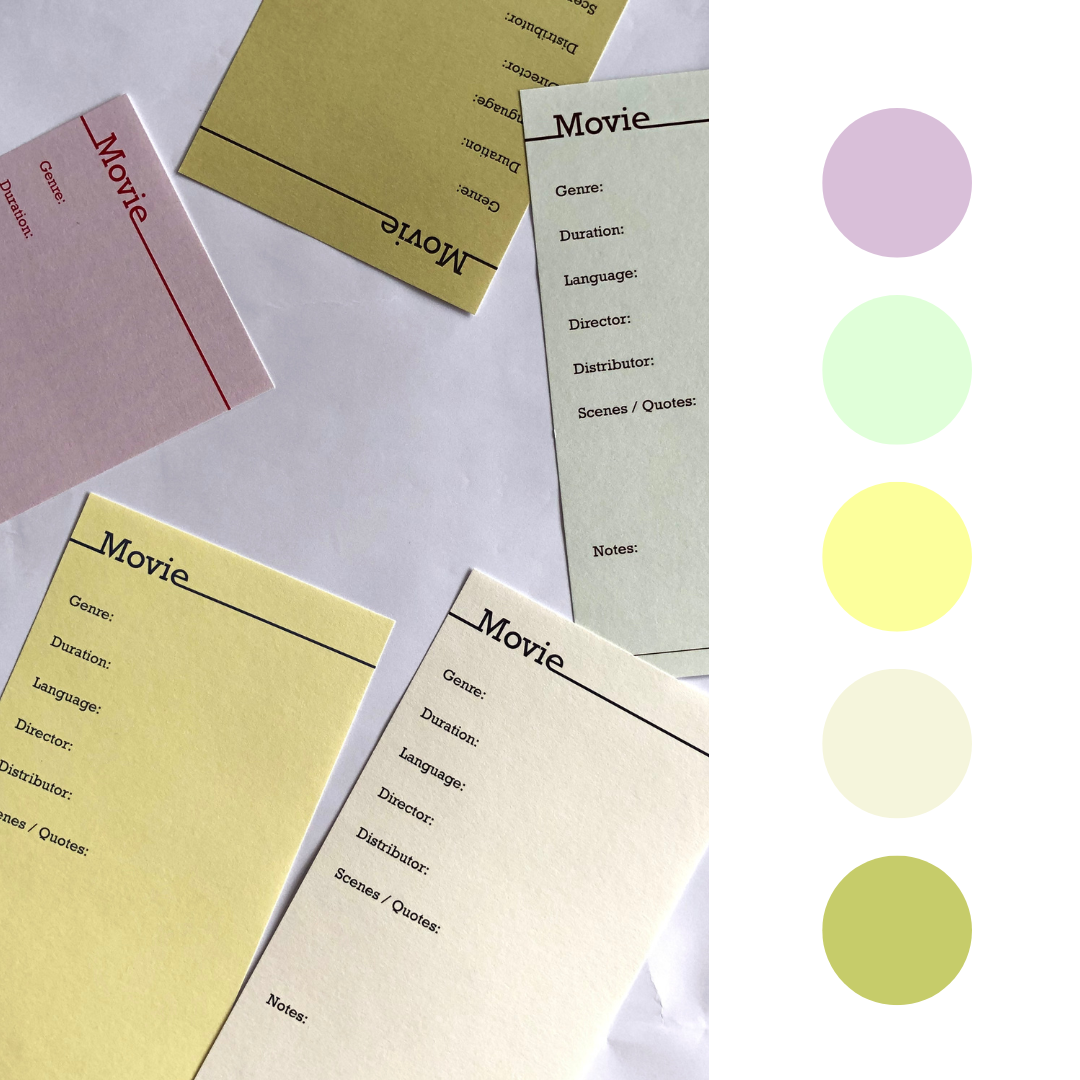 width * height: 85 * 155 (mm)
types of paper: Maple bright 140gsm
I love movie, and I hope this memo sheet bring you some new joyful moment to keep them and reflect how the movie spark you in your life, be grateful and be cheerful!